Recall my past few posts and I been mentioning the use a of a 433mhz receiver.
On this picture the three on the left are Superheterodyne and the one on the right is a Super-regenerative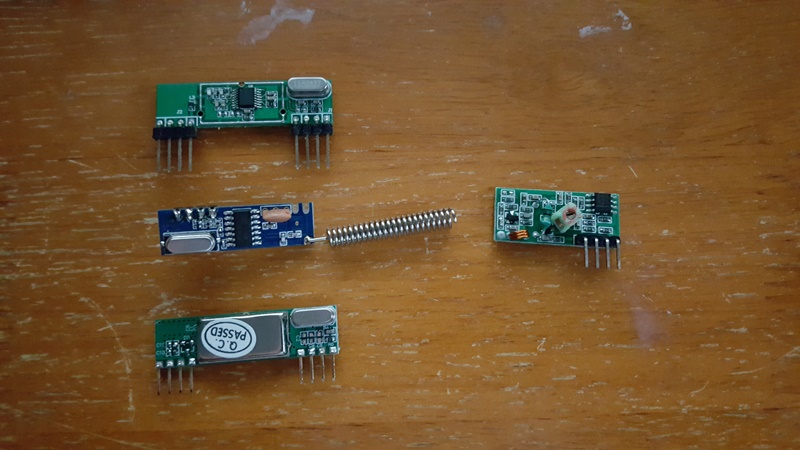 The superhet is supposed to be better then the regen ones.  The regen ones are cheaper but initially they worked with my setup.
Here is a recap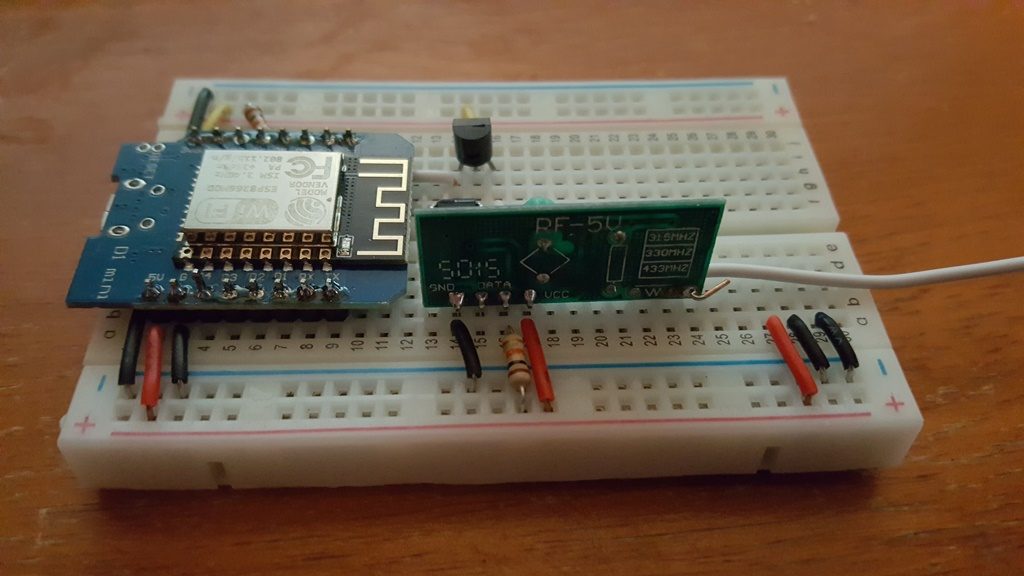 Apparently I flipped the mosfet in the picture, but it works when correctly oriented.
The mosfet is there to bring down the voltage from 5V to an ESP8266 safe 3.3V
It works with the regen but not the superhet versions.  But I figured it out, I think the mosfet inverts the signal, so it works with the regen but not the superhet.
Luckily the superhet work with 3.3V vcc, I don't think it boosts the signal to 5V but it seems to work when I pull the mosfet and send the signal directly to the pin.
I need to do more research if this is safe, but it seems to work.