I finally set up my Raspberry Pi today, and it got me thinking which was cheaper, the Pi or a Thin Client.
So I made an apples to oranges comparison, because under certain conditions, one or the other would be a better fit.
Here we go anyway, shipping and taxes are not included.
First the Raspberry Pi 4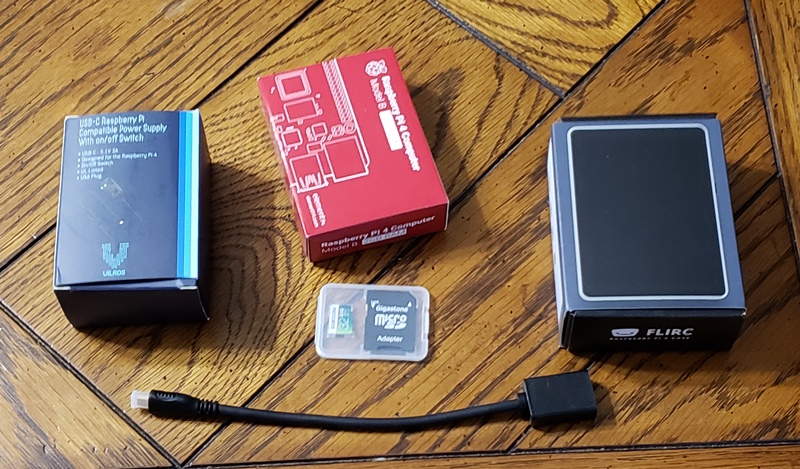 Here you have a
2GB Raspberry Pi 4 which was $45
Power Supply $10.99
Pi 4 Case $15.99
32GB MicroSD card $5.49
Micro HDMI to HDMI adapter (came in 2 pack, this is cost for 1) $4.00
Total $77.47
Next you have a used HP Thin Client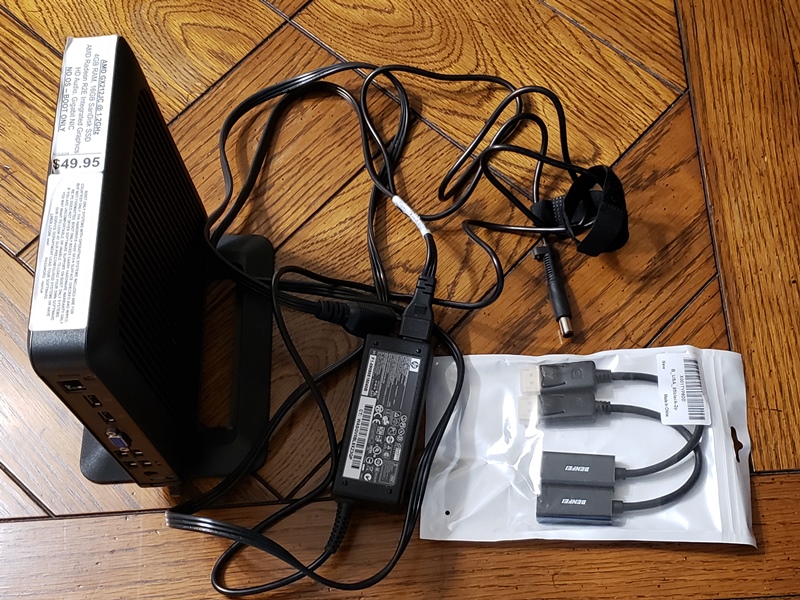 Used HP t520 Flexible Series TC 4GB of RAM $49.95
Power Supply Included
16GB M.2SSD Included but I did purchase a 128GB M.2SSD $25.99
DisplayPort to HDMI adapter (2 pk price is for 1) $6.49
Total $82.43
I got have left the 128GB SSD cost off, but trying to be honest with what I spent.
Raspberry Pi Pros and Cons
Pros
New
Less power draw
Includes Wifi and Bluetooth
Small
Cons
Slower storage
Less OS Choices
SD card as storage not as durable
Thin Client Pros and Cons
Pros
Runs X86 Compatible chip, will run Windows and Other Distros like Mint and CentOS
More RAM and Up-gradable
Faster Up-gradable Storage
Supports VGA
4 USB 2 ports
PXE Boot
Supports X2Go
Cons
Larger (Still small though)
No wifi or bluetooth
Draws more power
Only 2 Core CPU
It is important to note that they are both quiet and I could have used reduced costs on both by going with a cheaper power supply and case for the Pi and not getting storage for the Thin client.
Both support dual monitors.
It is hard to compare CPUs but the Pi4 has a core clock speed of 1.5Ghz whereas the Thin client has 1 .4Ghz clock speed.
Overall I would say it depends on what you want to do.