I have bricked one of my routers, a Linksys E2500 router.
The cause was a bad firmware update.
I was able to take it apart and add a serial TTY connection.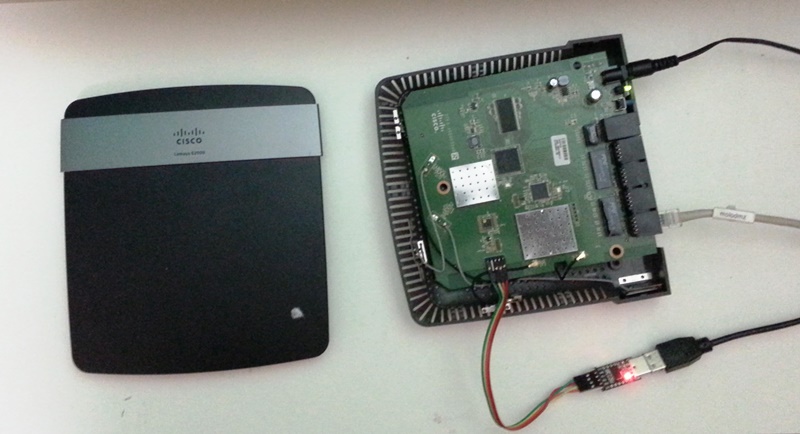 Once in the serial console I was able to see what was going on, the router Panic'd.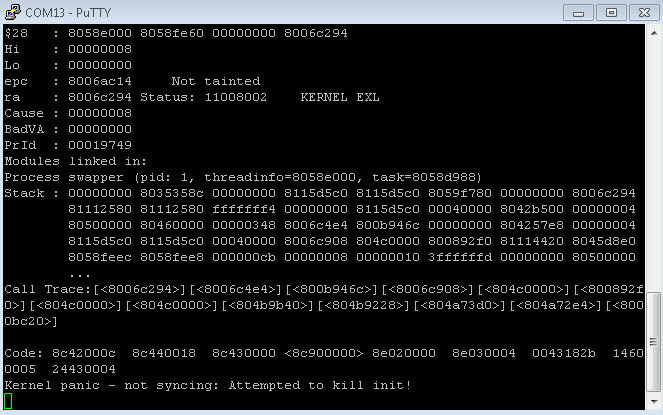 There is a web site that talked about how to get into CFE mode and redo the flash, the tricky part was pressing CTRL+C as fast as possible, after several tries I was able to log in.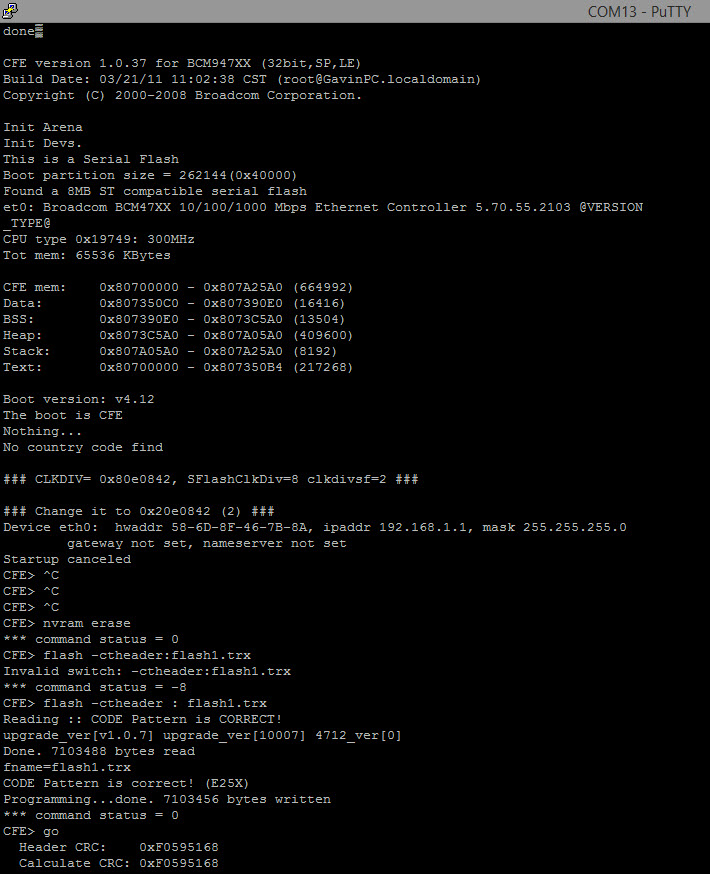 The flash was successful.
In other news, my fitbit got washed for the last time.  It is dead.  I liked it, but I think I will have to go with the wrist style so it doesnt get washed again.
Just doing pushups and situps.