Finally the Windows are in, bringing to an end weeks of anxiety.
I think I was afraid with how things were going to go down, the price seemed a little high, but when they were installing the new Windows, I felt much better with the purchase.  More on that below.
Here is a good comparison between the old windows and the new windows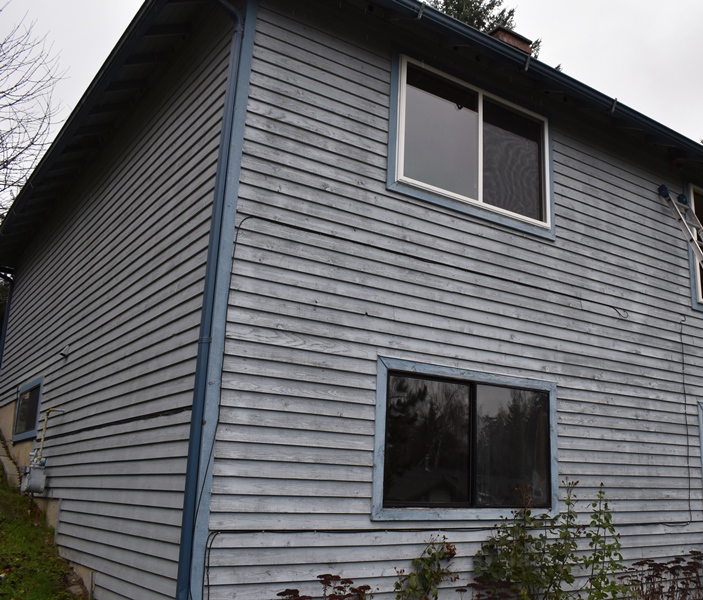 The new windows did stick out a bit, they are thicker then the old windows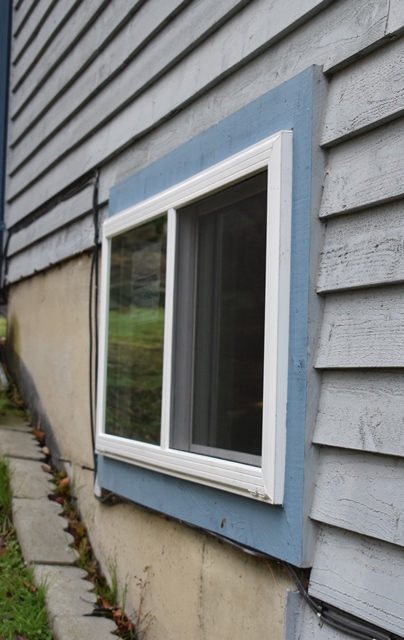 I was worried about this but we can add more trim to make it flush with the Windows I personally think it is OK.  Also on the inside we preserved the sill space so we can add new blinds (wish I had pics to show this).
The crew tried to keep as tidy as possible, I know we are changing the rug out so I wasn't too concerned, but I appreciate that they cared enough to put a cover down.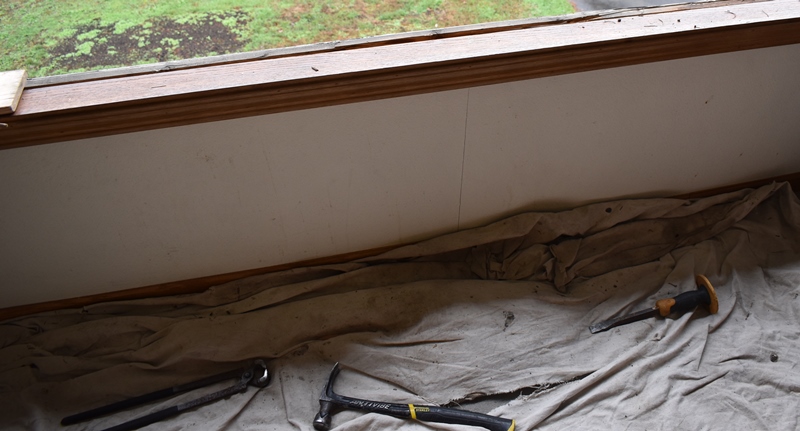 For the most part this was a great experience.  The only draw back was that one of the windows was cracked (prior to installation).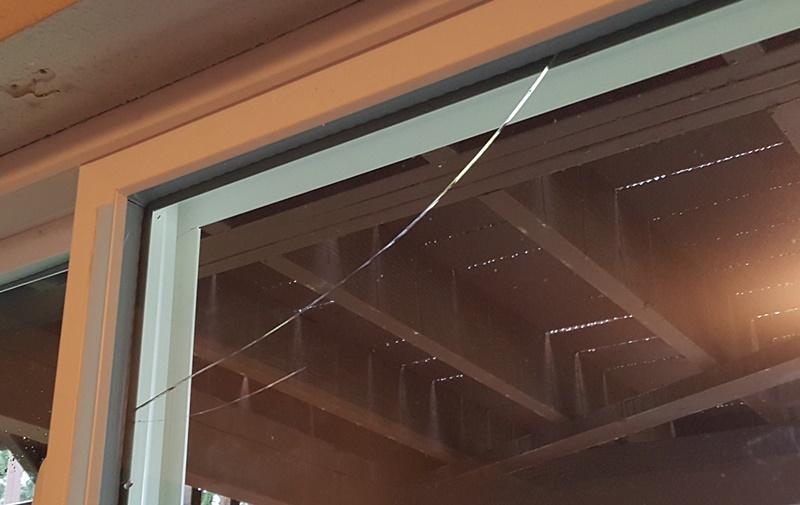 Also one of the front windows was missing a screen.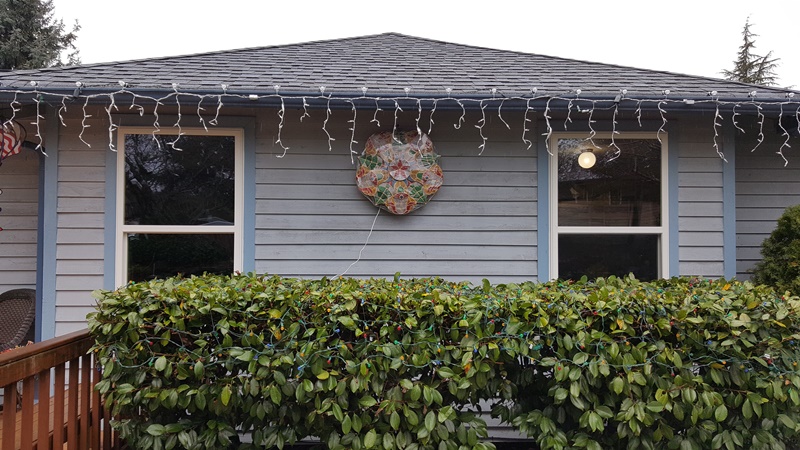 For the most part this was a good install, but let me go through the whole process and call out both good things and bad things.
This started before, we had a company called Champion Windows come out and give us a quote, they were really expensive.  7 grand for just two sliding doors.
So when someone canvasing the neighborhood came by looking to see if anyone was interested, I said I would give it a shot, thinking it would just be a 1 hour thing.  They offered a $25 coupon just to pitch us.
This company was Harley Exteriors.
So the first thing I would ding them was the salesman.  Don't get me wrong, he was extremely polite and knowledgeable, but he took up too much of our time.  He was here for three or four hours.
But, he was thorough in the technology and what was being installed.  It evens out a little.  Just that if I knew this was going to be a four hour marathon pitch I would have scheduled it differently.
I felt like I was being guided to their Olympic Windows series.
The other is the hard sell, he said if we signed today he would drop it a significant amount.  That is one of the oldest tricks in the book.
I did some quick research and Angie's list showed some good things about this company.  But the speed and pressure of the sale rose some red flags for me.
So I had 72 hours to rescind my decision, in that time I spoke to the owner, a gentleman named Christian, and he was good.  He made me feel better about the purchase.  I decided to go through with it.
This happened back in the first half of October, I get it, there needs to be some time to get the things ordered and the crew scheduled for the install, but two months seems a bit much.
Another ding was the financing, I have pretty good credit, I should have gotten a better deal than what I got, but this is NOT the companies fault.  It is mine, I will shop around to refinance to something better.
For some strange reason, I had a hard time letting go of the old Windows, of course this is my hangup.  But I guess nostalgia got me a bit.  Honestly, I think the stress of another loan was getting to me.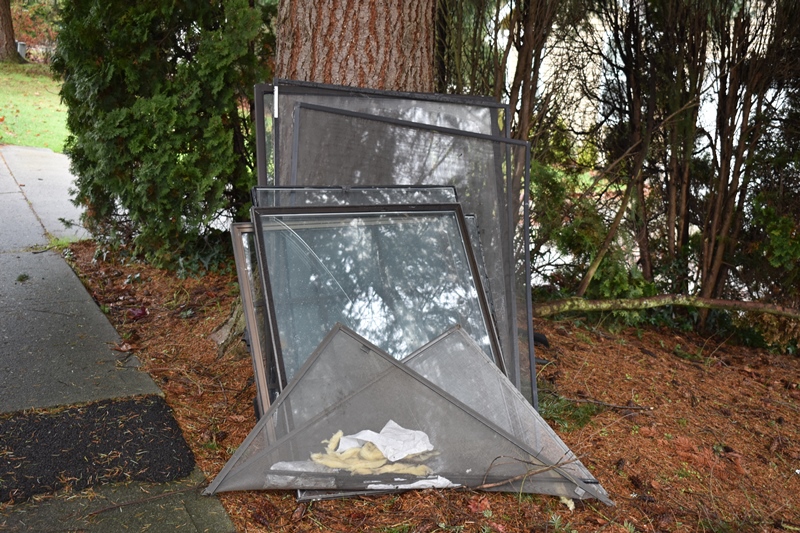 With all that said, we like the new Windows, and the number 1 thing that really made me feel better about this whole thing was the crew today.   I think this crew took 4 hours to install 11 windows, about the same time as the sales pitch!!!
They were respectful and made me feel so much better.  They are sub contractors, but that didn't bug me, may to some people, but I was OK with it.
This is now done, a big burden off of me and our first night with the new windows, it does feel more comfortable.