My smart switches came in today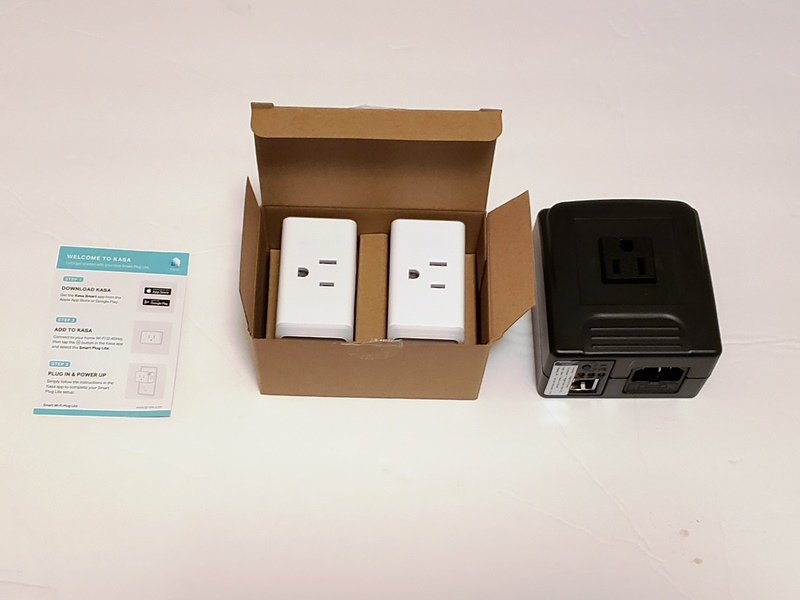 The pair of TPlink ones were cheap, about $25 for two, the one on the right is a not so common one called an ezOutlet2 EZ-22b which is nearly three times the cost (6 times if you count just one) at $70.
I will do a multi post review of the ezOutlet2, but it is a purpose built device that will monitor your Internet link and reboot as needed.
But here is the unboxing
It came in a plain white box, I blocked out some info that may be serial number related, I suspect the serial number is needed to control the device.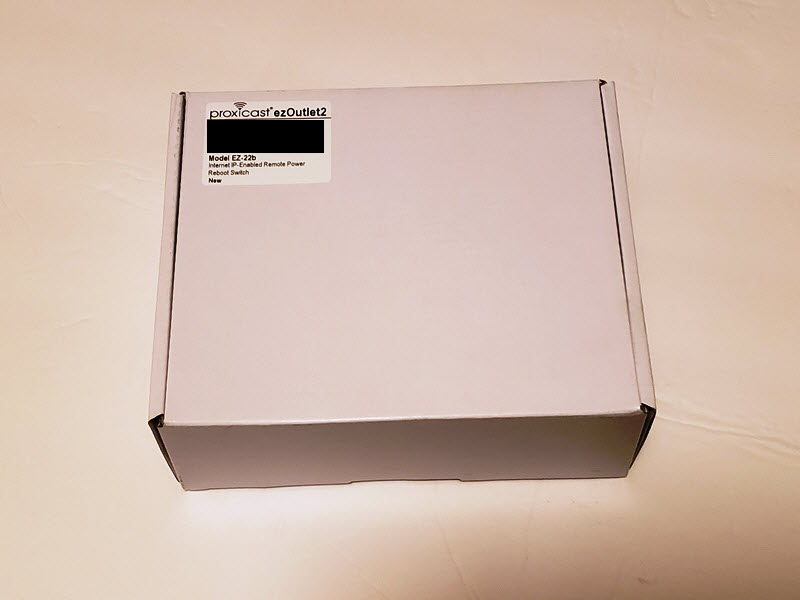 There was not much in the box, the device itself came in bubble wrap.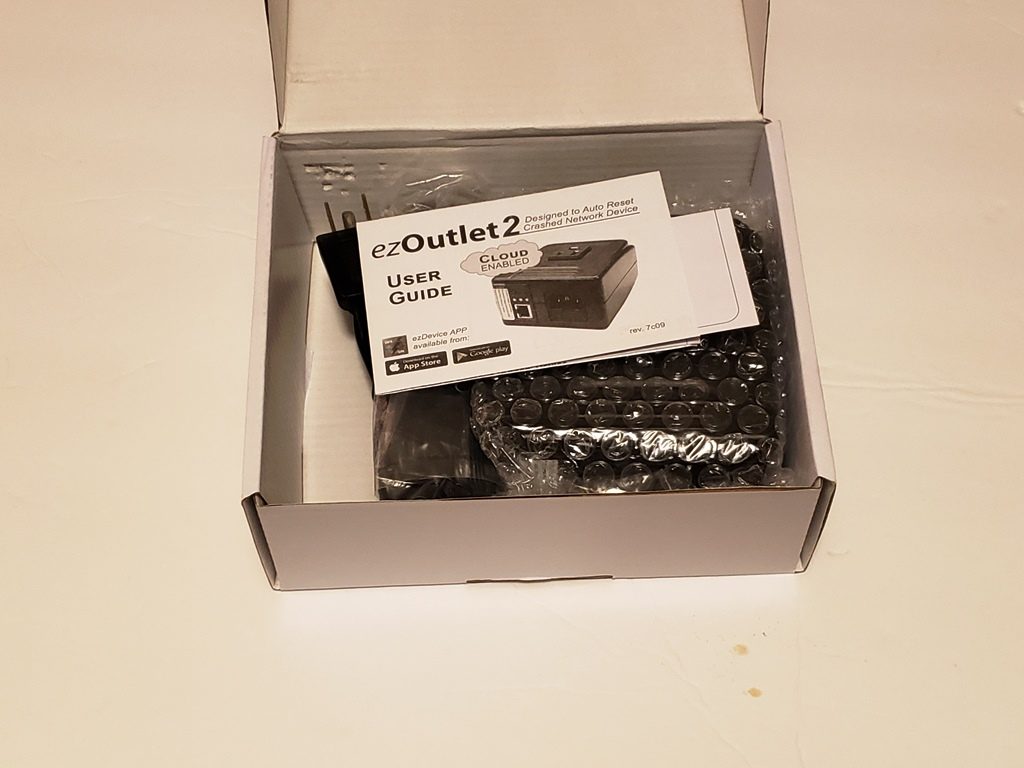 The contents were not much, this was simple, and in this case I am OK with simple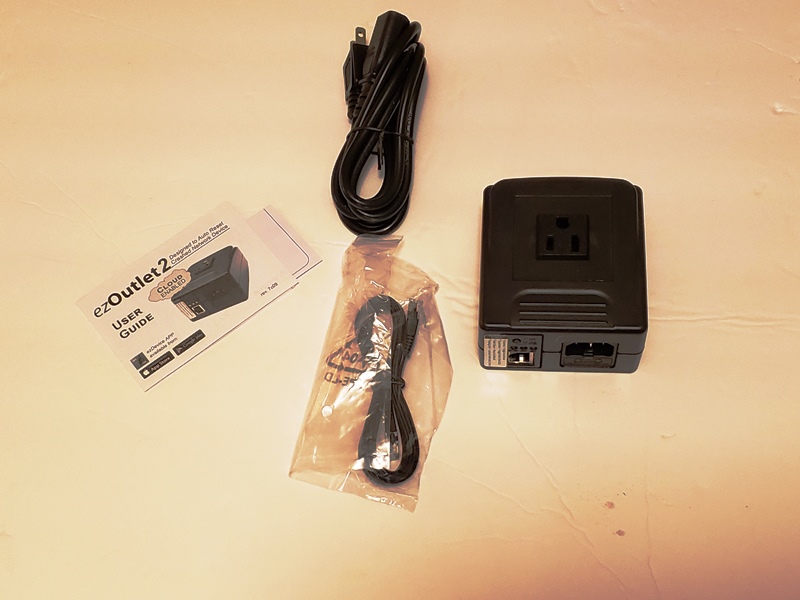 There is a simple 1 page manual, and folded in a the manual is a mounting template if you want to mount this on a wall. A standard C14 kettle cord (common one used for PCs) a short ethernet cable and the device itself.
The unit itself is not that big, about 3 1/4″ wide 3 1/2″ deep and 2 inches high.
I will do a more in depth post tomorrow on the device, I just realized these photos suck.
I blame it on the lighting, will get a better set of photos tomorrow.