I started organizing my workbench area. Here is the before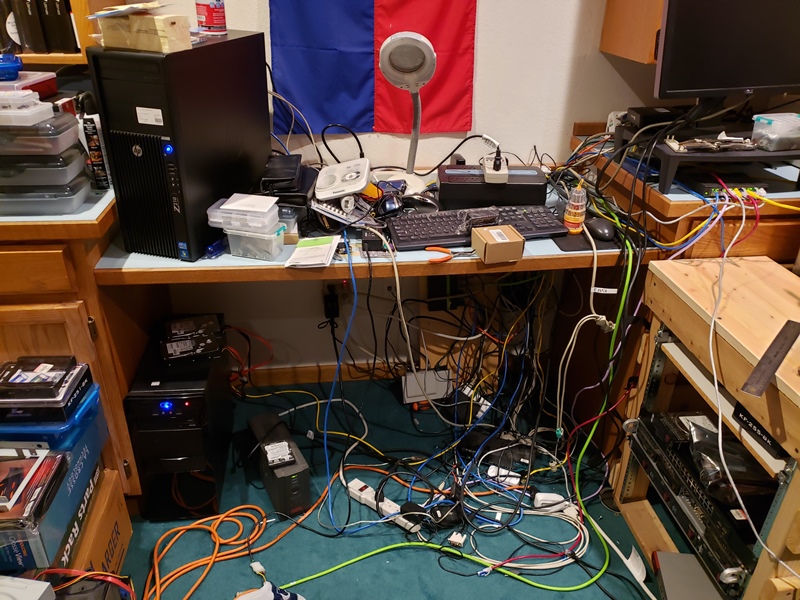 There is no after, because still working on it. But hoping this will be a good work area in 72 hours.
Not the area on the left though, it is a pile of stuff, that will take a while to clear.
The intent of this area is to be able to read hard drives from that bottom PC, and to be able to do maker stuff and repair PCs on that top area. Until I clear the left area, this will be cramped, but the goal is good workflow for my stuff.
Went to doctor today, gonna slowly ween myself off of the ambien and lose some weight before I see her again.
Weight: 291.4