Meet "Cube" my first Linux box from the ground out.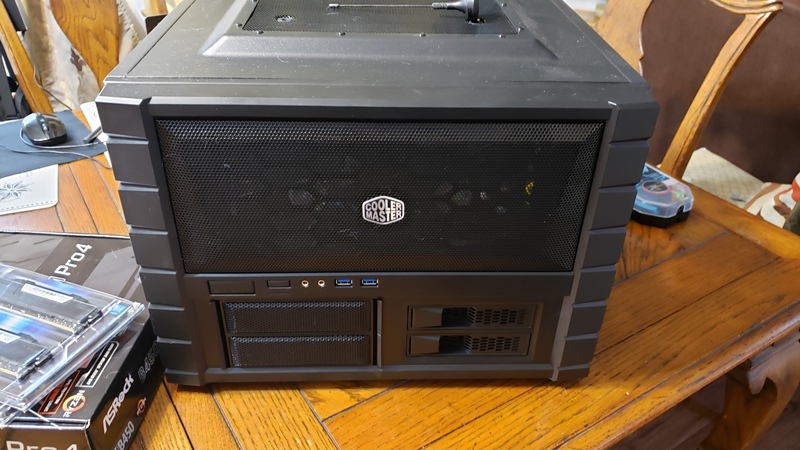 That is weird since I have built so many Linux boxes I have lost track, so let me clarify. This is the first Linux box that a built from scratch new. Not a used HP workstation, or Dell Optiplex from years ago, not hand me down gear from a Linux box. This is mostly new (I did purchase a power supply but ended up using an antec)
Lets look at what I started out to build
CentOS 7 desktop with RDP and X2Go Access
Used to burn in hard drives and memory.
Transcode videos using both hardware and software
Flash H310 and other cards
Learn ML concepts with Turing GPU
Learn BLE concepts
Software Defined Radio
Wifi monitoring
Build USB Flash Drives
Linux tools (duh)
Here is the hardware
CPU AMD Ryzen 5 2600 $139.99
Motherboard ASRock B450ORI4 $82.99
RAM 16GB (2 x 8GB) DDR4 3200 $56.99
Primary Storage Crucial P1 500GB NVMe $61.58
Cooler Master HAF XB EVO $105.99
GPU Nvidia K2200 Quadro (for now) $75.00
Antec 650W power supply (had in in hand originally was going to be Corsair RM550x for $114.98)
Couple notes regarding this build
One of the key things I needed was a case I could easily open and close. Also a size that would fit on my dresser, the Cooler Master HAF XB EVO. Fit the bill
Another thing I wanted was to be able to hot swap hard drives, the mother board support hotswap and the case itself has hotswap drives (see picture about on bottom left) making it easy to clear out hard drives. As a bonus the sled/caddy is screwless.
I have added a 250GB M.2 SATA disk and intend to add a SATA HDD for larger storage later.
The CPU is at an ideal prices, reasonable cost yet fast enough for software transcoding.
Here are some cool addons, DVB for SDR, Blue Tooth LE, and a Wifi USB Dongle (logitech nano is for a keyboard and mouse)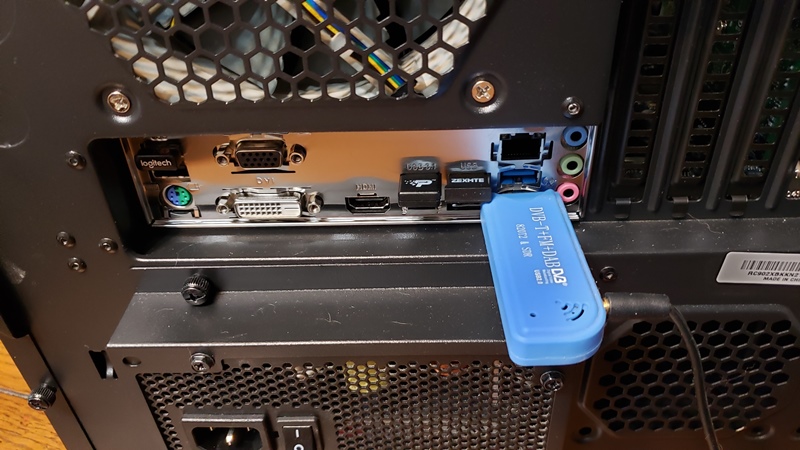 I have ordered a GTX 1660 for 214.99 which is based on a Turing chip, which will help in transcoding and learning a bit of machine learning. It will replace the Quadro that is currently in there.
First official duty was to transcode some files
Next it cleared out a hard disk using bad block utility.
It is currently burning in a memory for my new Windows desktop.
Having fun and enjoying the system.
As another side not for the day, the desktop upgrades continue, I have my son's system up with the same Ryzen 2600 and an older GTX 960, that puts his machine as one of the faster desktops at home.
Also a great note, went to RePC and did find the correct cable for his Antec power supply. There were a bunch of Corsair cables too.
Got the parts I need to upgrade the last system. I do not consider my new desktop (post 3 days ago) as part of the upgrade, which I consider it new (I am using used but great case and power supply).
Weight: 316,2