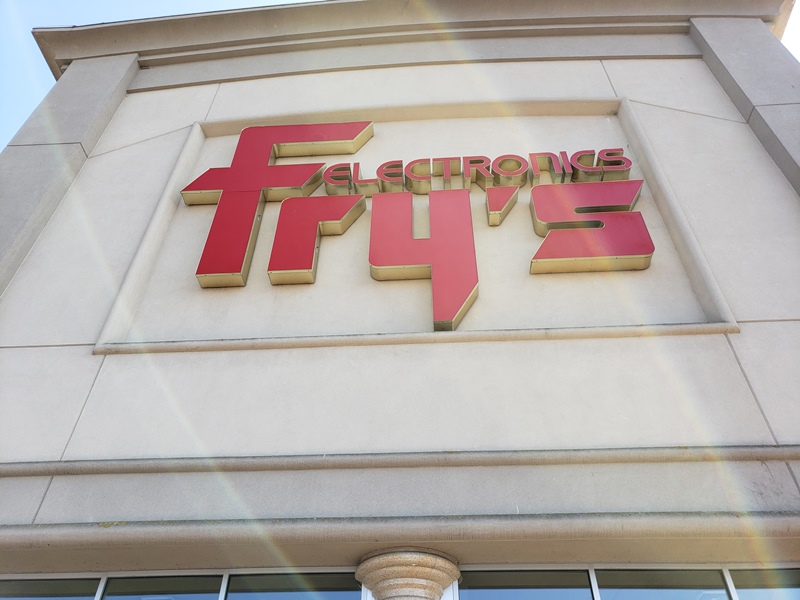 Been there the past few times and it is getting worse and worse.
I didn't want to admit it but I think we are on death watch.
Today purchased something from Amazon, didn't even want to waste my time going to Frys.
My first hint was the dwindling items on the shelves.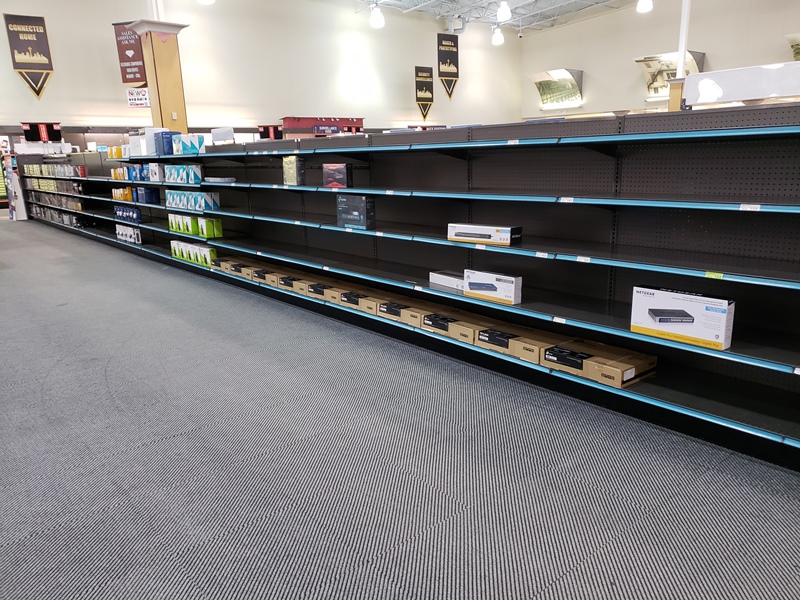 What comes to mind is Venezuela.
Rumor has it that they were bad at paying their suppliers, so no more stuff.
Next was the hours cut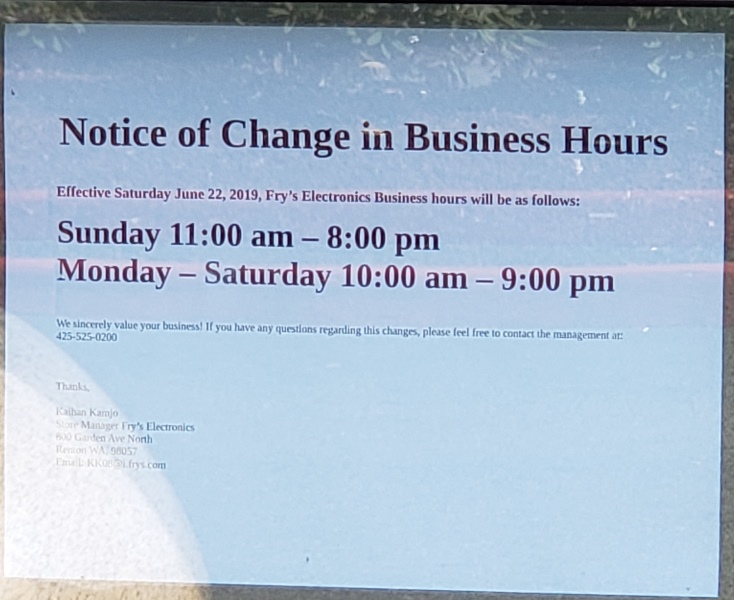 This was over a month ago, but I guess I was in denial.
Finally, spoke to a friend there, she said her hours were cut and she found another job. She wants to hang on till the end, but I would really really be surprised if Frys was open till Black Friday.
As far as my workout, I today felt great, I did not hit my fitbit goals but got real close on the steps, about 9000, I did 12 floors as of this post.
Weigh in was late, but will call this official
Weight: 291.0